And so after 10 months of thinking about it and the last month of running, the last race was upon us. Notice how I called this one a 'race'. Despite the miles already put in – there was a sense of determination amongst Team Awesome, as I now refer to them. Everyone was tired, but everyone wanted to keep striving to knock off a few seconds off their personal bests and go for broke – right until the end.
Saturday night involved texting who could eat the biggest pizza. I'm fairly certain I won – because I struggled to get up the stairs that night – I felt a little like Augustus Gloop and needed rolling into bed. But I didn't care – it was my last night of guilt free eating for a while.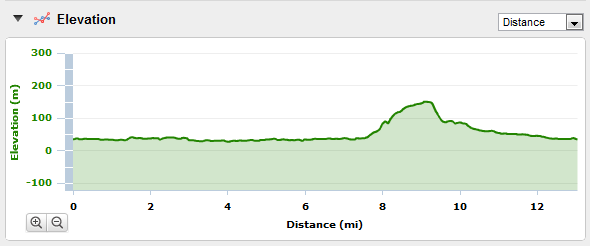 Our final challenge had an air of notoriety about it. Mainly due to something called Henley Hill. The profile had been circulating on email for a while. It didn't look pretty. Turned out that was the truth. We liked the flat bits – but not so the steep climb and the run/gallop/hobble down the other side.
So the alarm went at 6.30 and it was the first wake up call in the dark. Porridge was made and consumed and the sun still hadn't shown its face. Turns out the temperature at that point was 1.3 degrees centigrade. Ouch.
After picking up 'Gels' Johnson as he's become affectionately known to the team, my wonderful family made their last pilgrimage to watch me run, with the aim of high fiving as many runners as they could and for Matthew to hand over my bottle of Lucozade at the desired moment – just like an elite athlete…
It was a beautiful morning by the river in Henley – fog and blue skies and lots of VERY fit looking people in serious running gear set the tone for the day.
I was looking forward to meeting a couple of additional runners in the club house – joining the Awesome Team on our final endeavour. One of whom has recently cleaned out the NHS in operations, drugs and physio on his legs over the years. He was welcomed with open arms into the team and a liberal amount of strapping applied.
As we entered the Henley Rugby Club clubhouse, imagine my surprise when I spotted some other familiar looking faces.
To cut a very long story short, 8 of my oldest friends had been secretly 'training' for the last 3 months and had decided to join the team on our last outing (although Jim had completed the Sydney half marathon on the day of our first run – he had a good excuse not being there). At first as I spotted them I thought they were there to support. I was wrong – they were going to run it with us. It's not often I'm overwhelmed and speechless. Today I was.
After much man hugging, the grand total of 16 of us were going to be running together. Brand new branded "Spud-based" shirts (don't ask) and newly printed existing shirts were donned, and I made do with my felt tip penned scrawl.
The gun went and we were off. What with the commotion, warming up was somewhat of an after thought. Mr Carpenter my awesome pacemaker was at my side again, Mr Lycra and the Machine had taken their celebrity start positions and Gels Johnson and the Honorary Lad, Mrs Carpenter settled into their pace, with Henley Hill very much in mind.
The course was tricky – cross country at times, with little room for manoeuvrings. The Thames looked stunning and the small, occasional crowd mainly drunk tea. I was forced at one point to ask for a cheer, and made another man wave his union jack slightly more vigorously. It was Henley after all.
After a loop, we were back into town for much support, and Matthew handed over my Lucozade perfectly. We were then to be faced with the hill from hell. Less said about it the better. It was steep and winding and never ending. As I got near the top, I spotted two of our new team members – C Fink and L Fink and we ran down the hill together on the other side like a cross between a wounded gazelle and and a malfunctioning robot. There's no right way to run 0.5 of a mile downhill quickly. However you do it, it hurts.
Chris and Lucy turned into my new pacemakers for the last 4 miles. I'd taken a look at the watch and decided another PB wasn't on the cards. That wasn't going to stop me trying and to say I was pleased when I looked at my watch after I'd crossed the line, was an understatement. I was knackered and somehow had indeed managed another personal best time.
It was then time to cheer the remainder home. Pricey and Simon The Machine lead the pack, with Harvey Lycra and Mr Murray next. With myself and Mr and Mrs Fink next – we then had the great pleasure of cheering home (in no particular order) Wilco, Fairchamp, Gorzy, Lord Jones, Jockey, Godba, Mr and Mrs Carpenter, and with yet another PB, the legend that is Gels Johnson.
Truly amazing – everyone did themselves proud. A lot of DNA swapping ensued through sweaty man (and woman) hugging for the next hour.
Whilst this was all going on, it's sometimes easy to forget why we were doing it. A quick look at the Just Giving website reminded me – our total was around the £10,100 mark.
My idyllic afternoon of buying the Sunday Times for the first time this year and putting my feet up was then thoroughly spoilt by the surprise hosting of 54 people for carb replacement chilli (and an occasional beer).
I didn't mind.
It was a day I will never forget.
https://markcopeman.com/wp-content/uploads/Mark-Copeman-site-logo.jpg
0
0
Mark Copeman
https://markcopeman.com/wp-content/uploads/Mark-Copeman-site-logo.jpg
Mark Copeman
2012-10-15 21:22:39
2012-10-15 21:22:39
Race #4 – Henley